We've been chattering about the possibility of 5% average mortgage rates for years here on Crib Chatter.
Every time the rates have gotten close, they have retreated…until now.
For the first time since 2011, 30-year average mortgage rates have hit 5%.
Just a reminder, but in August, the average 30-year fixed mortgage rate was 4.55% up from 3.88% in August 2017.
Most of the current buyers have likely locked in those lower August rates but moving forward, such as in January and February 2019, those buyers likely won't have that same lower rate.
Some argue that 5% mortgage rates are still "cheap" compared to the 6%+ level of the pre-2011 period so what's the big deal?
But home prices have now returned to 2007-2008 highs, or even exceeded them. 5% rates mean higher monthly costs.
How much would a standard 2/2 monthly mortgage payment rise with 5% rates?
This 2-bedroom in Michael's Terrace at 1309 N. Wells in Old Town came on the market in June 2018.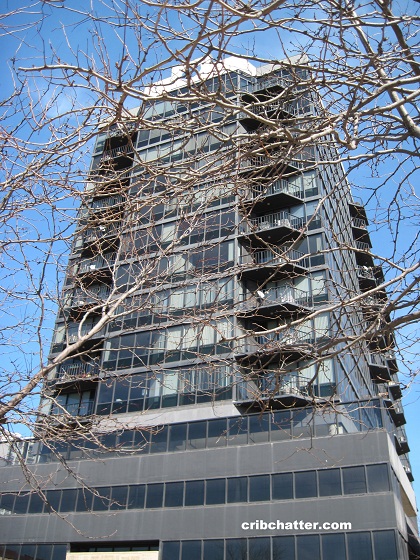 The listing says it was "gut rehabbed."
It has an east facing balcony and windows.
The kitchen has white cabinets, quartz counter tops and new stainless steel appliances.
It has hardwood floors in the living/dining room.
This unit has the features buyers look for including central air, washer/dryer in the unit and garage parking is included.
Originally listed in June for $419,000 it has been reduced to $414,900.
I ran the mortgage costs for this unit at 30-year rates of 4.55% and at 5% on Baird and Warner's mortgage calculator.
At 4.55% with a 10% down payment, or $41,490, the monthly mortgage payment including taxes, PMI and insurance is $2671.04 (this doesn't include the assessments):
Principal: $1903.12
Taxes: $494.92
Ins/PMI: $273 (PMI = $152; INS = $1452 yearly)
Total = $2671.04
At 5% with a 10% down payment:
Principal: $2004.55
Taxes: $494.92
Ins/PMI: $273
Total = $2772.46
The 5% rate is just $101.42 more a month.
Is the 5% rate a game changer in the Chicago market or is it much ado about nothing?
Patrick Santry at Coldwell Banker has the listing. See the pictures here.
Unit #907: 2 bedrooms, 2 baths, no square footage listed
Sold in February 1995 for $122,000
Sold in April 1999 for $195,000
Sold in February 2004 for $280,000
Originally listed in June 2018 for $419,000
Reduced and raised
Currently listed at $414,900 (includes garage parking)
Assessments of $560 a month (includes doorman, exterior maintenance, scavenger and snow removal)
Taxes of $5939
Central Air
Washer/dryer in the unit
Bedroom #1: 15×11
Bedroom #2: 13×11
Living room: 19×16
Kitchen: 13×7